| | |
| --- | --- |
| XLogs Calendar Sync Software |   |
MSB XLogs Calendar Sync Add-in for Microsoft Outlook 2010/2013/2016
*These instructions are only for PCs. 
1) Click here to start the download.
2) In the bottom left corner of Chrome, a security warning will appear that notes that this is an installation program. Select to Keep the download.



3) In the bottom left corner of Chrome, click the installation file.



4) A second security warning will display. Click the More Info link.



5) Click Run Anyway.



6) Step thru the MSB XLogs Calendar AddIn installer by clicking the Next button.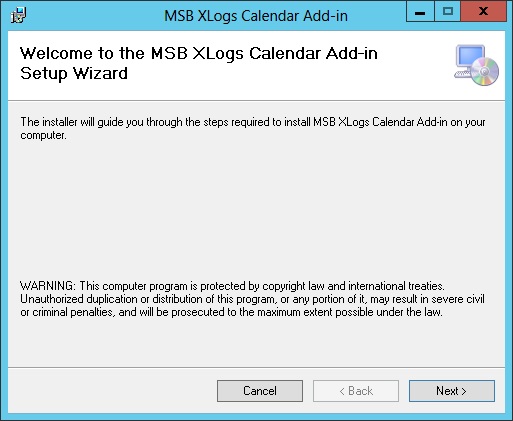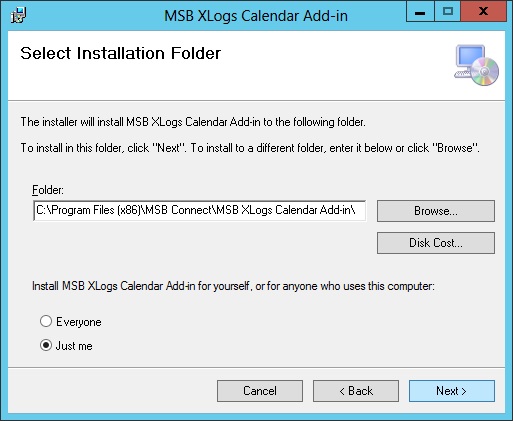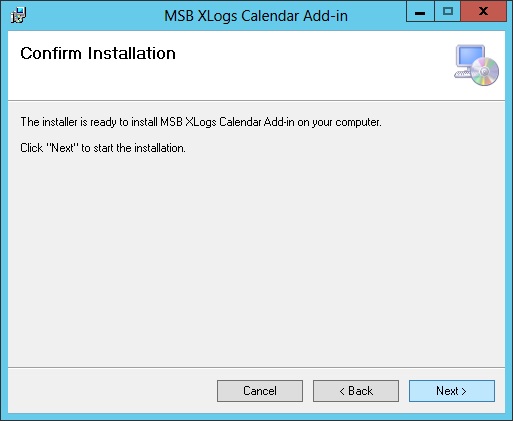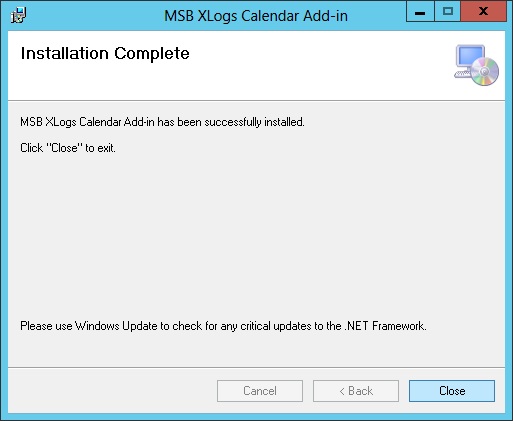 7) Close out Outlook if it is running and relaunch it.
9) Click "Calendar" Icon in the bottom left
10) Click "Home" in top Navigation
10) Click "Options" in the MSB X-Logs navigation Tab
11) Fill in your X-Logs' Username and Password
12) Click "Get Accounts"
13) Select the Account/s 
14) Select the interval to sync forward (Typically 1 week - 1 month) 
15) Click Ok
16) Click "Sync Now"
Your calendar is now Synced, if you make any updates in x-logs make sure to click on "Sync Now" to see those changes.
Here is an example of how your calendar show now look like.